This page: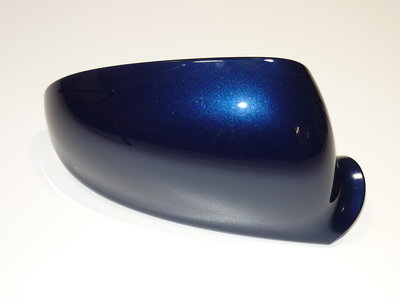 Replacing a Mirror Cap on a VW Polo 6N/9N or Golf Mk4/Mk5
A "how to" guide to changing a Volkswagen Polo 6N/9N or Golf Mk4/Mk5 mirror cap.
Watch our "How to" change your VW mirror cap video or follow the
step by step guide below.
Buy a VW mirror cap removal tool
Disclaimer
The How to information on this site is for guidance only. Do not attempt a repair if you are not appropriately trained or do not have the correct tools or equipment to conduct a repair safely. Your vehicle may differ from that shown.
VWGenuineParts.co.uk takes no responsibility and cannot be held accountable for any loss, injury or damage however caused. No claim can be made against us for loss of earnings, inconvenience or any other incurred expenses. Unless otherwise stated, all contents are copyright
The cap will not lift off and may cause damage if the mirror glass is on an angle.

Move the glass to the straight position.

Look along the trim between the cap and the lower trim. Locate a small cut out.

Locate your special plastic tool (3409) in the gap and lever up gently. Other tools may cause damage.

The cap should lift up away from the clips.

Lift the cap clear of the mirror glass and motor. To refit, lower the new cap over the glass and push down to clip into the main body.

Disclaimer

The How to information on this site is for guidance only. Do not attempt a repair if you are not appropriately trained or do not have the correct tools or equipment to conduct a repair safely. Your vehicle may differ from that shown.

VWGenuineParts.co.uk takes no responsibility and cannot be held accountable for any loss, injury or damage however caused. No claim can be made against us for loss of earnings, inconvenience or any other incurred expenses. Unless otherwise stated, all contents are copyright
Related Links: VW Engine/Chassis & Colour Identification | VW Genuine Parts