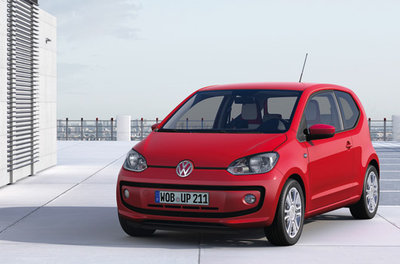 Volkswagen up! was launched 5th March 2012
Read our review of the new Volkswagen up! and see the first pictures of the 5dr version!
Click here to download the New up! price list or brochure.
or open a new window to Volkswagen UK
Find out more about the Volkswagen up! on Wikipedia
Download the new iPhone Volkswagen up! challenge app here.

Please note that some images may not represent UK spec
Related Links: Volkswagen up! Review | Polo | Fox | Golf